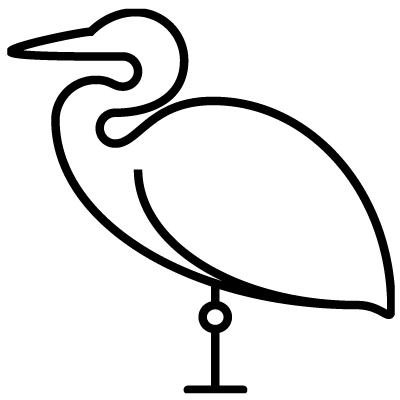 32 Legare StreetCharleston, SC 29401

PRICED
$14,999,000

"... Legare Street's oldest residence, known locally as ''The Sword Gate,'' was built circa 1790-1803 and is located on high ground in a high AE flood zone. This Federal-style residence is privately nestled behind its famous front gates which were originally commissioned for the City's Guard House but rejected because the proposed price was too steep. Sword Gate was originally constructed by the great-granddaughter of Solomon Legare, the man for whom Legare Street is named. This elegant estate of over 17,000 square feet includes 9 bedrooms, 13 full and 3 half baths and is one of the most impressive and historically significant homes on Peninsular Charleston. Adamesque woodwork, plasterwork and composition work enhance many of the most formal spaces including the grand ballroom and dining room. Built in 1803 with 17,142 sq.ft., this is a Pre-Owned 9 bedroom 14.5 bath Single Family Detached home for sale on a 0.87 0.87 .5 - 1 Acre Residential lot in the South of Broad area in Charleston SC, 29401. Amenities include Fence - Brick, Fence - Iron, Fence - Private, fireplace: Three + 2 Car Garage ... and more. The property is entirely secured by stately old brick walls and commanding gates of iron. The estate of approximately 0.87 acres also includes a lovely carriage house, a separate staff wing which includes maids and butlers quarters, a conservatory, and a large garage. The gardens are positioned surrounding the home providing a peaceful escape yet still protecting the privacy of the residents. Enjoy the croquet lawn and a calming reflecting pool leading to the conservatory. Private outdoor dining and seating vignettes under grand old trees provide refuge from the world outside and the Carolina sun. The provenance of one of Charleston's most coveted residences includes a tannery, an elite private girls school, a museum, and an Inn. The estate also boasts a famous owner, Abraham Lincoln's granddaughter. The finest team of craftsmen, contractors, landscape architects, and an internationally known designer brought this fine residence back to its original grandeur over a span of several years, blending the best of old historic architecture and state of the art technology. A Chilled Water HVAC System heats and cools the residence.
Courtesy of Handsome Properties, Inc.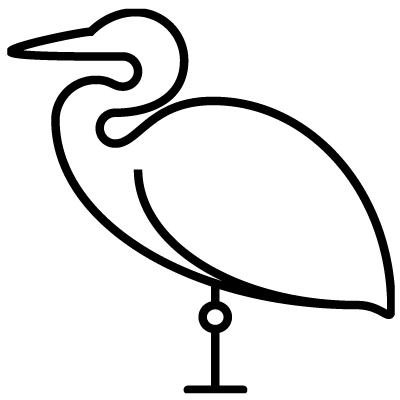 29 Legare StreetCharleston, SC 29401

PRICED
$12,995,000

"... In one of the prettiest cities, on one of the City's grandest streets, on one of the largest lots South of Broad sits the Reverend Paul Trapier Gervais House. Just steps from the Battery, this c.1835 Charleston Single represents a timeless collaboration between the past and present. Classic and chic best describe this meticulously restored family home, blending classical architecture with a modern day twist for comfort and luxurious living in the 21st century. One enters the property through the privacy door onto one of 2 grand piazzas overlooking the expansive garden. Once inside the home you will be drawn into the light filled rooms with soaring ceilings, museum quality wood finishes and grand proportions. Other notable features in the main house include an updated kitchen, Built in 1835 with 7,800 sq.ft., this is a Pre-Owned 5 bedroom 5 bath Single Family Detached home for sale on a 0.68 0.68 .5 - 1 Acre Residential lot in the South of Broad area in Charleston SC, 29401. Amenities include Fence - Private, Gazebo, Gutters, fireplace: Three + 3 Car Garage ... and more. with 2 sinks, 2 dishwashers, double refrigerator/ freezer, built in coffee maker and a double Wolf oven. There are 5 bedrooms, 4 full and 2 half baths, a sun drenched family room, den with brick walls and exposed beams, paneled office, velvet walled library, elevator, secret wine cellar and a coveted mud room complete with lockers, 2 full size washer/dryers and a pet shower! The detached 3 car garage and guest house provides flexibility for use as a gym, pool house and/ or a mother-in-law suite. Beyond its architectural and historical significance, is the expansive .68 acre park like setting with spectacular gardens, pool, hot tub, and gazebo. This garden is the perfect place to entertain both family and friends. Whether sipping wine by the pool, hosting a garden party or football game with family and friends, you will enjoy your private urban oasis. This property is on high ground and has had no water anywhere on the property in storms of recent years.
Courtesy of Maison Real Estate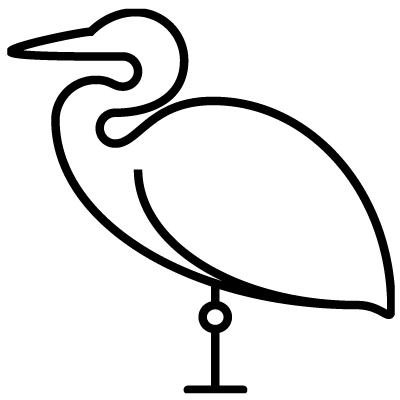 300 Cotton Hall RoadYemassee, SC 29945

PRICED
$10,495,000

"... Tomotley Plantation is an iconic ACE Basin property that dates to the original Kings Grant circa 1698, when it was deeded to Landgrave Edmund Bellinger. It is best known for having two of the finest examples of Oak Avenues anywhere in the south, which were planted in 1820. As you travel through the massive tunnels of twisted oaks, Spanish Moss and dappled sunlight, you come upon manicured grounds, fenced pasture and a grand, one-story home of over 5,000 square feet with Craftsman styling and a beautiful view of the 14 acre brackish fishing pond. The original home was burned by federal troops in 1865, and the current one was built in 1910. This is a landmark property, composed of 1,010 acres that provide world class hunting and fishing opportunities in the classic lowcountry setting. Built in 1910 with 5,685 sq.ft., this is a Pre-Owned 5 bedroom 6.5 bath Single Family Detached home for sale on a 1,010.7 1,010.7 Residential lot in the None area in Yemassee SC, 29945. Amenities include , 3 Car Garage ... and more.
Courtesy of Carolina One Real Estate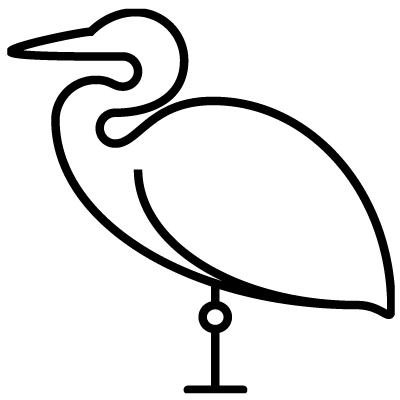 117 Broad StreetCharleston, SC 29401

PRICED
$8,300,000

"... The Governor's House Inn, also known as the Laurens-Rutledge House, was built in 1760 by James Laurens in the Georgian style, and sits on nearly 1/2 an acre just outside the original walled city, on the site of the former Charleston Orange Garden. Though it has been altered and added onto since construction, this grand double house boasting Greek Revival wrap around piazzas is a Category 3 House and is listed on the National Register of Historic Places for it's association with Edward Rutledge, signer of the Declaration of Independence, who purchased the home in 1788. The mansion and kitchen house is now used as an 11-room historic Inn with an Innkeepers studio, but the city allows for up to 14 guest rooms, or it could easily be converted back into a spectacular single family home. Built in 1760 with 9,887 sq.ft., this is a Pre-Owned 12 bedroom 12.5 bath Single Family Detached home for sale on a 0.44 0.44 Corner Residential lot in the South of Broad area in Charleston SC, 29401. Amenities include Balcony, Fence - Iron, Fence - Private, fireplace: Three + Attached ... and more. Flood Insurance Original details are found throughout including heart of pine floors, detailed moldings, 7 fireplaces, triple hung 9-foot windows, and 12-foot ceilings. The main level of the property includes a grand entry with sitting area, formal dining room, piano room, parlor, a kitchen, reception room, office, powder room, and one guest suite. Take the wooden spiral staircase to find four guest suites, three with sitting rooms, on the second floor. Two guest suites are on the third floor. The ground floor, or "terrace level," has two guest suites as well as a studio apartment with kitchenette and full bathroom for a hotel manager or Innkeeper. Two guest suites with separate sitting rooms can be found in the kitchen house. The large lot includes 14 off-street parking spaces and a beautifully landscaped garden. See agent for details about the licensed Inn.
Courtesy of Handsome Properties, Inc.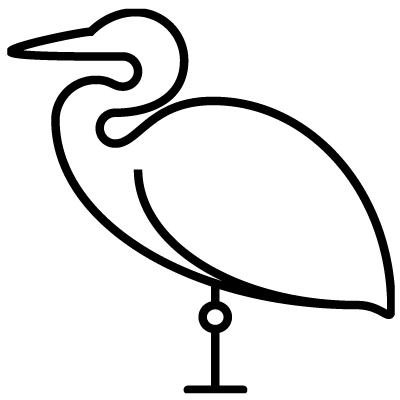 822 Poplar Springs RoadWestminster, SC 29693

PRICED
$8,000,000

"... Set amidst 160 acres of rolling pastures and natural beauty, this palatial estate will enchant the most discerning connoisseurs of fine country living. Perfectly suited for those wishing to escape to an elegant and active country life and for horse enthusiasts alike, the property may also speak to those seeking out a dream setting for vineyards and winemaking. Built in 2003 with 16,000 sq.ft., this is a Pre-Owned 9 bedroom 10.5 bath Single Family Detached home for sale on a 158 158 10+ Acres Pond Residential lot in the None area in Westminster SC, 29693. Amenities include Deck, Fence - Wooden Enclosed, Patio, fireplace: Three + 3 Car Garage ... and more. Resting gracefully in the foothills of the picturesque Blue Ridge Mountains in the upstate of South Carolina and yet just 4 hours from Atlantic coast beaches, the location of this unique oasis was carefully considered and offers many geographic advantages as well as unrivaled tranquility, complete privacy, and perfect year-round moderate weather. Geographically, this grand residence which is complete with an 11 stall barn, is 15 minutes from an executive airport, and one hour from an international airport. Incredibly scenic national parks, three world class lakes, numerous waterfalls and seemingly endless hiking / horse riding trails are all merely minutes from your private gates. Yet major cities of Atlanta, Greenville, and Charlotte are within 1 to 3 hours drive. This residence provides 9 bedrooms, 12 bathrooms and 16,000 square feet of lavish living with gorgeous views from nearly every room. The eleven stall barn features amenities that make life a dream for humans and horses alike. For those who seek the very best in everything, one of the finest equestrian experiences awaits.
Courtesy of Daniel Ravenel Sotheby's International Realty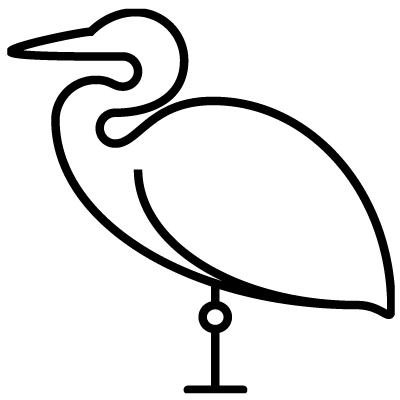 7311 Jenkins Hill RoadEdisto Island, SC 29438

PRICED
$7,900,000

"... Seabrook Plantation is located on Steamboat Creek, a branch of the North Edisto River, just south of Charleston, South Carolina on Edisto Island. The house was built by William Seabrook in 1810 on 325+ acres with majestic views, surrounded by deep water (approximately forty feet). Kiawah and Seabrook Island are only a short boat ride away. The house is a Federal-style plantation with a grand, double staircase designed by James Hoban, the architect of the White House. The main house has five bedrooms, four full baths, and two half baths. In addition to the main house, there are two guest houses, two docks, a caretaker's house, a tea house and dock, and greenhouses. The property has been managed for hunting and recreational activities. Built in 1810 with 8,235 sq.ft., this is a Pre-Owned 5 bedroom 5 bath Single Family Detached home for sale on a 325 325 10+ Acres Marshfront Marshview Residential lot in the None area in Edisto Island SC, 29438. Amenities include Dock - Existing, Dock - Floating, Elevator Shaft, fireplace: Gas Logs ... and more. Flood Insurance
Courtesy of Carriage Properties LLC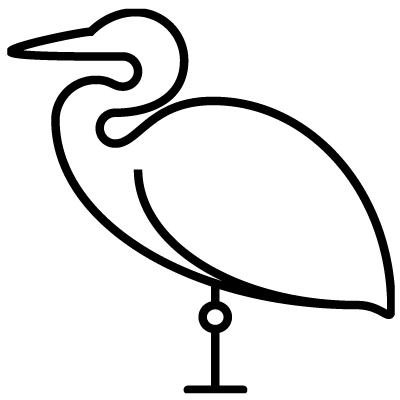 2068 Hoopstick Island RoadJohns Island, SC 29455

PRICED
$7,750,000

"... Welcome to Hoopstick, a pristine 145-acre (55 high) private island retreat connected by a built causeway, just 20 minutes from downtown Charleston, Kiawah, and Charleston's Executive Airport. With direct access to the Atlantic Ocean, the property encompasses approximately 1.3 miles of water frontage and is ideal for an individual or family seeking an incomparable private estate in the Lowcountry. Spanning across the island are four large hay fields, which could be used to reestablish the property as a horse farm, to create dove fields for hunting enthusiasts, or simply to install a custom recreational area complete with a pool, tennis court, and more. Charleston's last accessible island of its kind provides a true once-in-a-lifetime opportunity to create a place that is truly special. Built in 1980 with 1,000 sq.ft., this is a Pre-Owned 3 bedroom 1 bath Single Family Detached home for sale on a 156 156 10+ Acres High Marshfront Residential lot in the None area in Johns Island SC, 29455. Amenities include Dock - Existing, Dock - Floating, Dock - Permit, Off-Street Parking ... and more. Located amidst the property's abundance of live oaks is the perfect spot for the next owner to build his or her custom dream home with panoramic water views. Across the creek is Bugby Plantation, a 987-acre family-owned property protected under a conservation easement, ensuring beautiful open vistas for generations to come. Hoopstick's natural beauty is unmatched, due in part to its 169 historic trees, including live oak and pecan. Significant improvements have recently been made, including the addition of a gated entryway with the property's original wrought iron gate and "Charleston Grey" bricks, the removal of outdated structures, road repavement, a redecking of the deep water dock, extensive landscaping, and a complete reengineering of the causeway to elevate and widen the subgrade, install utility conduits, and meet today's modern safety requirements. Should a family or group wish to develop a communal compound, zoning allows a maximum of 10 subdivided lots, each with approved dock permits. Included in this sale is an adjacent 11-acre marsh-front parcel off Bohicket Road, with approximately 6 acres of high ground. An owner could either preserve the land or develop it (in a similar fashion to the neighboring Bohicket Oaks community). The island is maintained by a caretaker, who lives onsite in an existing three-bedroom caretaker house that is being sold "as is." The future owner also has the potential to apply for a conservation easement and receive a tremendous tax incentive in exchange for protecting the natural beauty of the island in perpetuity. After you step foot on Hoopstick, you'll never forget it.
Courtesy of William Means Real Estate, LLC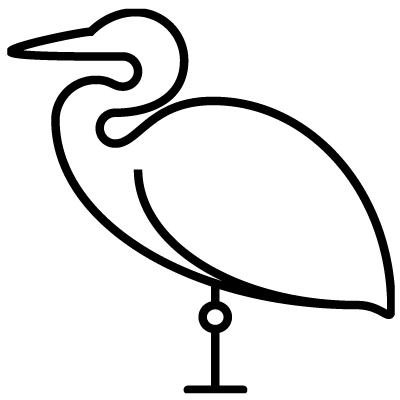 7 Lower Waverly RoadPawleys Island, SC 29585

PRICED
$6,995,000

"... Rarely does the opportunity occur for one to acquire such a remarkably unique, South Carolina Lowcountry estate. A place where the convergence of natural setting, tasteful architecture and quality of construction combine to both stir the senses and soothe the soul. Thoughtfully situated among the centuries-old Spanish moss draped live oaks on a high bluff overlooking the Atlantic Intracoastal Waterway and the historic ricefields of the Waccamaw River, elegantly stands a timeless structure more reminiscent of an English/Dutch Manor house than a southern plantation home. The size of the approximately 59-acre estate, bordered by pasture lands on one side and the broad river on the other, ensures tranquility and privacy yet doesn't require a full-time staff to upkeep and maintain. Built in 2007 with 6,000 sq.ft., this is a Pre-Owned 4 bedroom 4.5 bath Single Family Detached home for sale on a 59 59 10+ Acres Marshview River Access Residential lot in the None area in Pawleys Island SC, 29585. Amenities include Boatlift, Dock - Existing, Dock - Floating, fireplace: Two 2 Car Garage ... and more. Virtually every room and most certainly the expansive, but comfortable rear porch, offer magnificent views of the peaceful waterway. Designed by noted South Carolina architect Mark Maresca and constructed by the highly regarded local BEC Construction firm, the home is the distinguishable product of the coming together of discerning owners and a great design and construction team. The subtle design touches were exquisitely executed during construction. Quality of living captivates you upon entering the broad foyer and looking through the home down to the river. The right wing offers a private sitting area prior to entering the master suite with its generous closet and elegant bath. The central parlor is stately yet harmonious with the Lowcountry environment. Attention to detail is noted throughout. Enjoy the grand fireplace, as you admire the vast windows and natural light. The kitchen offers all the amenities a chef may need and opens up to its own gathering area and fireplace, a perfect common place for friends and family. The second floor has two lovely bedrooms each with a private bath. You will find a cozy balcony providing more views of the rice fields and Waccamaw River. The garage is attached to the main house. Above it is a spacious guest cottage with a full bath. Additional features include a private office, large utility room, the perfect space for a wine cellar, artist studio (or small guest cottage), pastures, and a barn.This rural plantation feel is in the heart of Pawleys Island and just a few short minutes drive to the beach.
Courtesy of Peace Sotheby's International Realty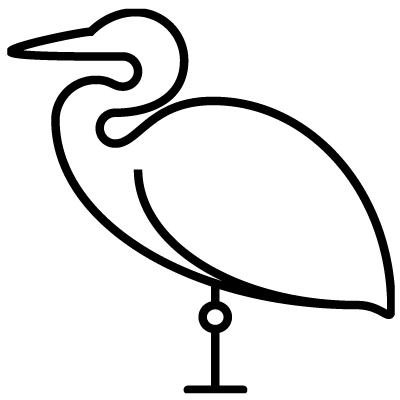 7 Terrapin Island LaneKiawah Island, SC 29455

PRICED
$6,995,000

"... This magnificent home, built across two lots, with its welcoming porte cochere, guest house and wide deck, Infinity pool and spa lends itself to both small family gatherings or large scale living and entertaining. Purchase includes an additional 1.03 acre Lot 7B with walk-way and two floating docks providing deep-water access to the Kiawah River. A Kiawah Island Club membership opportunity is available-Golf. Designed by world renowned architect, Mark Finlay, beautiful craftsmanship is evident, as seen in every room having exceptional architectural detail including custom mill-work, wide baseboard, crown molding, wainscoting, columns and balustrades. Only the finest materials have been used in construction, to withstand the intense island climate, including treated, stained cedar shingle Built in 2003 with 7,921 sq.ft., this is a Pre-Owned 5 bedroom 7 bath Single Family Detached home for sale on a 1.13 1.13 1 - 2 Acres Marshfront Marshview Residential lot in the Kiawah Island area in Kiawah Island SC, 29455. Amenities include Deck, Dock - Existing, Dock - Floating, fireplace: Three + 4 Car Garage ... and more. Flood Insurance exterior siding, slate roof, Ipe dense iron wood for deck flooring and European design Tischler windows. As you step inside the grand center hall your eyes are immediately drawn to the end of the hallway, illuminated by four bell glass lanterns through to the rear deck offering a first stunning glimpse of the panoramic marsh vistas. The majestic and spacious great room features a two-story ceiling, paneled walls, cozy gas log fireplace and three sets of transom topped French doors opening onto expansive rear deck. Adjacent, fully equipped wet bar with custom cabinetry, beverage cooler, ice maker and built-in wine storage for added convenience. The thermostatically controlled wine cellar/tasting room features an arched entrance door with glass insert and slate flooring. The generous master suite located on the first floor consists of His and Her walk-in closets and dressing rooms and His and Her luxurious bathrooms. Access to the pool deck is via three sets of transom topped French doors. On the other side of the grand hall you'll discover the Chef's kitchen with top of the line appliances including Gaggenau cook top, dual Dacor wall ovens, Bosch dishwasher, Sub Zero side-by-side refrigerator/freezer, custom cabinetry with honed granite counter tops and large center island/breakfast bar with cherry butcher block top and companion sink. The butler's pantry offers additional cabinetry, built-in china and linen buffet, a second Sub Zero refrigerator/freezer and Dacor wall oven. The adjoining laundry room has a half bath, ample cabinetry, laundry sink and access to the screened porch. Family and friends will enjoy gathering around the cozy fireside of the keeping room during meal preparation. The half octagonal shaped dining room with a wall of windows offers breath-taking views and features a painted beadboard cathedral ceiling. Sliding doors separate the kitchen and dining areas. A glass door allows easy access to the spacious screened porch with wood burning fireplace surrounded by a stone wall, hearth and mantle, the ideal setting for year-round enjoyment. Two guest suites, with window seat nooks outside each bedroom, His and Her offices, sitting area with cozy gas log fireplace, large cedar storage room and library are located on the second level, connected by a catwalk-with multiple balconies overlooking the great room. For the adventurous a ship's ladder provides access to the Cupola with iron lantern, offering spectacular panoramic vistas. The outside view of the tower resembling a lighthouse. A brick courtyard separates the main house from the two-story guest house over a two car garage. The guest cottage consists of full galley kitchen, laundry alcove, sitting room with cozy fireplace, two guest bedrooms and private baths. A cedar entry foyer with cedar steps and paneled walls, plus three stop elevator. Professionally landscaped with lush mature plantings and zoned irrigation system. A rare opportunity to purchase this exceptional, impeccably maintained estate sized residence, enjoying the ultimate Low Country lifestyle, whether indoors or outdoors, with open decks, swimming pool, spa, spectacular sunsets, sunrises, wildlife and deep-water access. Integrated into its natural surroundings and laid out to maximize prominent views, existing landscape and water features. This wonderful home has been designed to accommodate owners' needs with a high degree of compatibility and respect for the natural surroundings, whether working, dining, entertaining or simply relaxing looking out onto a living canvas that beckons every day.
Courtesy of Pam Harrington Exclusives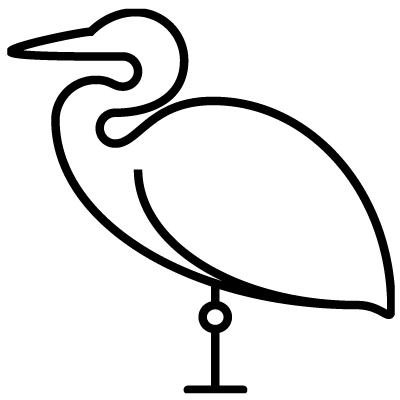 62 Salt Cedar LaneKiawah Island, SC 29455

PRICED
$6,295,000

"... Privately located on its own three island estate, which encompasses over 7 acres, 62 Salt Cedar Lane is not only a combination of elegance and quality, but also a triumph in architecture. Upon driving through its private gate, you are escorted through the property via a peaceful natural setting, allowing you to decompress as you are welcomed home. With its own private dock on Cinder Creek, stunning vistas of the tranquil Kiawah marsh are seen from virtually every room. Offering over 8,000 heated square feet between the five-bedroom main house and one-bedroom guest cottage, this home is appointed with the finest craftmanship and quality. This property defines privacy and coupled with the encompassing views and impressive design, is one of the most unique and special properties not only on Built in 2000 with 8,071 sq.ft., this is a Pre-Owned 6 bedroom 6.5 bath Single Family Detached home for sale on a 7.2 7.2 5 - 10 Acres Cul-De-Sac High Residential lot in the Kiawah Island area in Kiawah Island SC, 29455. Amenities include Deck, Dock - Existing, Dock - Floating, fireplace: Three 3 Car Garage ... and more. Flood Insurance Kiawah Island, but the entire Lowcountry. Entering the home through solid mahogany arched double doors, the foyer features a limestone tiled floor, striking light fixture, and an eleven-and-a-half-foot ceiling. On each side of the grand living room are floor to ceiling windows allowing natural light to filter through the home and create the feeling of living with nature. This two-story great room features built-in cabinets and shelving with antique Chinese wood carvings, a cathedral-style beamed ceiling, ceiling fans, and a stacked natural stone gas fireplace with a hand-carved wood mantel. The dining room area off the great room features additional built-in oak cabinets and shelving, and both areas enjoy views over the water and marsh through the flanking dual walls of windows. Adjacent to the living room is the family room and gourmet kitchen. The family room features picture windows, an insulated glass door to the rear deck area and built-in oak entertainment center. The chef's dream kitchen features stained wood cabinets with granite countertops and tumbled marble tile backsplash, two antique French wrought iron chandelier fixtures, seated breakfast bar, and center island. Built-in appliances include a panel-front Bosch dishwasher, panel-front Sub-Zero side-by-side refrigerator and freezer, Viking Professional range with custom vented hood, and a Sharp Professional microwave. The kitchen also includes a breakfast nook with a wrought iron chandelier fixture and wood-framed sliding glass doors to the screened dining porch. In the first-floor master retreat, you will find a grand bedroom, two oversized walk-in closets with built-in shelving and drawers, a wall safe, and the master bath. A Kohler acrylic whirlpool jet bathtub with tumbled marble tile surround, separate two-person seated steam shower with rain head and tumbled marble tile surround, and a tumbled marble tile floor highlight the master bath. The private marsh views are ever-present throughout this master wing of the house. Upstairs is an office, three additional bedrooms with private bathrooms and a billiards area. The expansive outdoor living areas are some of the most serene places on Kiawah. From the pool deck, you and your guests will enjoy panoramic views of the marsh. The vistas are a must-see to understand and appreciate the quiet privacy that makes this property so special. Along with the expansive IPE decking is a scenic pathway, wide enough for a golf cart, that leads you to the guest cottage on its own private island. Finished with the finest materials, this 1,100 square foot one-bedroom cottage has an open floor plan, kitchen, living room and full bathroom, plus has some of the most stunning views on Kiawah. The house is constructed of cement-based Hardi-Shake over wood frame walls and set on a pier-and-beam basement foundation. The hip and gable style roof is covered with cement-based Hardi-Shakes. The insulated and pressure-resistant window styles include casement and fixed units with custom lights. Specialty features of the home include heavy duty foundation, hurricane-resistant construction methods, Brazilian Kumaru hardwood floors throughout, Lutron lighting, three-stop 750# capacity elevator, extensive built-in cabinets and shelving, automated aluminum hurricane shutters, vaulted and cathedral style ceilings, art niches, walk-in closets, central stereo, central vacuum, intercom system, and a central station fire and alarm system. A Kiawah Island Club Golf Membership opportunity is offered with this property.
Courtesy of Akers Ellis Real Estate LLC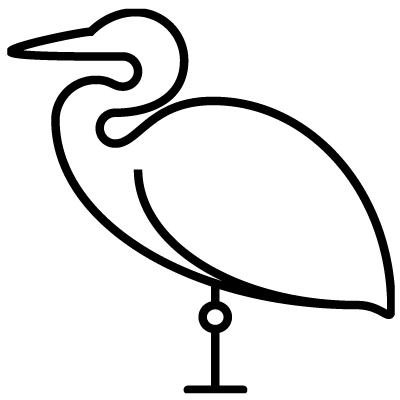 26 South Battery StreetCharleston, SC 29401

PRICED
$5,395,000

"... One of the finest major surviving Italianate buildings erected in Charleston before the civil war. The front facade features an L-shaped asymmetrical plan with pedimented front gable and arched wooden loggias. The scale, interior arrangement and its ornamentation are ideal for social gatherings. There is a semi-circular staircase lit by an octagonal skylight. There are four bedrooms in the main house, a large eat in kitchen and numerous sitting rooms. At the rear of the property are the original dependencies which provide a two car garage and two separate one bedroom apartments. The lot is one of the largest in the neighborhood with a high privacy wall and plenty of room to build a pool and outdoor entertaining area. Built in 1853 with 7,059 sq.ft., this is a Pre-Owned 7 bedroom 5.5 bath Single Family Detached home for sale on a 0.47 0.47 Residential lot in the South of Broad area in Charleston SC, 29401. Amenities include , fireplace: Three + 2 Car Garage ... and more.
Courtesy of Lois Lane Properties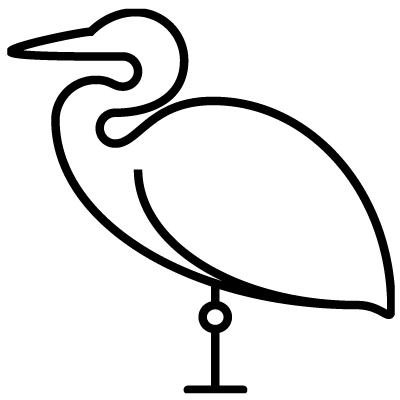 5286 Salkehatchie RoadEarly Branch, SC 29916

PRICED
$4,195,000

"... Cusabo Plantation, located in the ACE Basin of the South Carolina Low Country, is the model for high-end recreational properties. This 1382+/- acres offers outdoor enthusiasts pursuits of every type of winged fowl, large population of deer and turkey, fresh water fishing and kayaking along the Combahee River. The Cusabo name is derived from the Cusabo Indians that were once native to the SC Coastline from present day Charleston to Savannah, GA. The Cusabo were a family of tribes located along the Ashepoo, Combahee, Coosa, Edisto and Ashley Rivers and much of this property remains as it did when the Cusabo tribe lived here over 400 years ago. Located in Hampton County, just North of Yemassee, this is a diverse landscape consisting of 1382 +/- acres of mixed pine-hardwood forest of varying Built in 2006 with 2,000 sq.ft., this is a Pre-Owned 3 bedroom 2 bath Single Family Detached home for sale on a 1,382 1,382 10+ Acres Lakefront Lakeview Residential lot in the None area in Early Branch SC, 29916. Amenities include , ... and more. ages, 42 acres of fields/wildlife food plots, a 30-acre lake, 35 acres of controlled waterfowl impoundments and over 1.5 miles of river frontage along the Combahee River. As you enter the property through a well-appointed gated entrance, the oak lined avenue leads towards a prominent bluff overlooking the 30-acre main lake. The amenities include a 2000+sq ft. lodge with 3 bedrooms, 2 full baths and an open floor plan to accommodate large crowds for entertaining. In addition to the lodge, there is over 5000+sq ft. of covered space for maintenance and equipment storage. Serviced by three large wells, there is an ample supply of water for irrigation, improvements and to supplement the various ponds, if necessary. In addition, the aesthetics were carefully considered so there are no overhead lines as all electrical services are located underground. This high-end sporting property offers pursuits of waterfowl on the flooded impoundments, abundant deer and turkey populations, a trophy bass lake having produced bass in the 10-12lb range consistently, and upland pine forest suitable for quail hunting habitat. The upland regions are unique for the area with a rolling topography, giving way to mature, flat hardwood bottomland as you approach the river basin. The black water of the Combahee river offers scenic views for kayaking and exciting opportunities for fresh water fishing in a picturesque setting. Cusabo is a diverse property, conveniently located between Savannah, GA and Charleston, SC, that offers every outdoor enthusiast sporting opportunities in a well preserved natural setting.
Courtesy of Crosby Land Company, LLC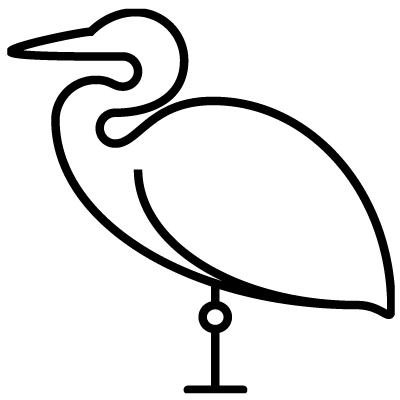 2328 Laurel Hill RoadEdisto Island, SC 29438

PRICED
$3,950,000

"... Welcome to historic Brookland Plantation, a 60± -acre estate located on serene Edisto Island and at the gateway to the famed ecological preserve, the ACE Basin. Prior to the Revolutionary War, Brookland reigned as a prosperous indigo plantation gradually transitioning to Sea Island Cotton until the Civil War. The 4-bedroom, 4.5-bathroom, 4,284 sq ft Greek Revival house was built circa 1803, thoughtfully restored in 2004, and is listed on the National Register of Historic Places. It boasts Corinthian columns, original wide plank heart of pine floors and large pane windows with remnants of original glass. The house was repainted in 2013 and most of the windows were re-milled or replaced. Generous front and back porches offer sweeping views of Shingle Creek. Built in 1803 with 4,284 sq.ft., this is a Pre-Owned 4 bedroom 4.5 bath Single Family Detached home for sale on a 59.62 59.62 10+ Acres Marshfront Marshview Residential lot in the None area in Edisto Island SC, 29438. Amenities include Dock - Existing, Dock - Floating, Gutters, fireplace: Three + Off-Street Parking ... and more. A basement apartment features a full kitchen, open living area, large laundry room, and multiple storage closets. For the sports and outdoor enthusiast, Brookland Plantation offers a meticulously kept 8-acre polo field with a professional irrigation system. The field can serve a multitude of uses, including easy conversion to a dove field or horse pasture. The 10-stall, two-story horse barn includes a two-bedroom apartment that features shiplap wall panels, a kitchen with stainless steel appliances, two large Ipé viewing decks and a front balcony. The property also has a drive-through utility shed with 2 equipment bays and approximately 6 acres of fenced paddocks. Among the diverse landscape are spectacular moss-draped oaks, a formal garden and a half-acre saltwater pond near the house. Shingle Creek, which leads to the South Edisto River, is accessed at two points- one tidal dock near the main house and a deep-water access dock on the property's south end. Like many of its neighboring properties, Brookland is protected by a conservation easement held by the Lowcountry Land Trust, ensuring the property's traditional uses are protected in perpetuity.
Courtesy of Holcombe Fair & Lane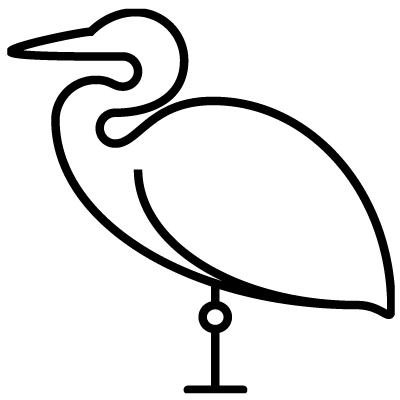 4440 Wando Farms RoadMount Pleasant, SC 29429

PRICED
$3,900,000

"... Welcome to 4440 Wando Farms Road, a luxurious executive estate located on the Wando River in the gated subdivision of Wando Farms. The neighborhood, formally known as the Kiwi Farm, sits on 550 acres of a conservation easement which has been divided into 14 properties and is located only minutes from Downtown Charleston. This 5885 square foot home, with 5 Bedrooms, 4 full and 2 half Baths, sits on over 10 acres, built by Justin Whitney & designed by Jan Grierson. Once through the gates, it is like a step back in time as you are led down the gravel-covered road lined with noble live oaks with canopies draped in moss gently swaying in the breeze. As you go around the corner, you continue down the private driveway to this custom and stately home tucked behind the trees & natural landscape. Built in 2011 with 5,885 sq.ft., this is a Pre-Owned 5 bedroom 5 bath Single Family Detached home for sale on a 10.29 10.29 10+ Acres High Level Residential lot in the Wando Farms area in Mount Pleasant SC, 29429. Amenities include Boatlift, Dock - Existing, Dock - Floating, Tankless Water Heater fireplace: Two 3 Car Garage ... and more. 10 Yr Warranty As the magnificent residence comes into view, one is struck by the abundance of outdoor spaces with verandas & porches, accented by stately columns, masterful iron work, a side courtyard fountain & all highlighted with the gentle flickering of copper gas lanterns. The grand entrance, flanked by mahogany doors on the front and rear of the home, welcomes you with a sweeping staircase with iron spindles and views of the water and private dock. The voluminous floorplan is accented with dramatic 12 ft first floor ceilings, spacious rooms, and exquisite molding and woodworking details. The sprawling indoor spaces are designed to maximize the views and to flow to the outdoor living areas. An elegant crystal chandelier highlights the formal Dining Room, currently occupied by a table designed for a party of 12 with ample room to host more guests. The opposite end of the room holds the formal Sitting Area with Grand Stone Fireplace and French doors, a perfect place to sit and enjoy the views with an aperitif. The Chef's Kitchen with large center island has custom cabinetry with roll-out soft close drawers, Venetian plaster, white marble countertops, and two sinks. The Thermador appliance package includes 2 dishwashers, 2 ovens, warming drawer, gas cooktop with decorative Delph tile backsplash and a Subzero Wine Cooler. Opposite the center kitchen island is the casual sitting area, which could also function as the breakfast room, with French doors to access the rear veranda. Adjacent to the Kitchen is the recently converted Sunroom with retractable screens offering expansive water views. The home has Dual Masters, one on each floor. The first floor Master features additional French doors that lead onto the back veranda with soaring water views. The Ensuite bath boasts dual vanities with marble countertops, custom cabinetry and His and Hers water closets, dual entry shower with a steam generator and three shower heads, soaking tub with, two towel warmers and doors leading onto the front and back verandas. Off the bath, is the generous walk-in custom closet with center island with built-in seat and one of two large laundry rooms with sink and ironing station. Upstairs is a Media Room with an English Pine accent wall with gas fireplace and built-in custom cabinetry that cleverly hides away the television. French doors lead onto a large screened porch which runs along the rear of the home, offering some of the best views with three distinct seating areas. The upstairs Master and two additional Bedrooms all have their own full Baths and outside access to the porches. There is also a Kitchenette with sink, refrigerator/freezer, and microwave and a convenient upstairs laundry with sink and ironing station. The Exercise Room, possible 5thbedroom, has a built-in Home Office which can be closed off from the rest of the room, as well as a closet. There is space to add another Bathroom using the walk-in attic space. This estate is a masterpiece of design with a collaborative effort between the homeowners, the architect and the builder, working together to select stunning & high-end finishes along with exceptional construction. This home is designed using a combination of 2x6 and 2x10 construction, open-cell spray foam insulation in the attic, Loewen windows, and doors, bronze exterior windows, and doors, 3/4" plywood under sheetrock, heavyweight architectural shingles, copper ridge, and copper gutters, encapsulated crawlspace and paneled walled elevator to both floors. A detached, three car garage holds a half bath and is accessible through the covered breezeway. Wando Farms Subdivision, The Kiwi Farm, is bounded by the old Historical Kings Highway, believed to have connected Charleston to Boston. The farm consists of 550 acres of a conservation easement which includes two stocked ponds, Equestrian Center with barn and pastures, shooting range, organic farm, and SC Aquarium maintains a greenhouse on the farm. Each of the 14 lots owns 1/14 of the farm. Wando Farms offers you ALL the amenities that characterize the perfect Lowcountry Lifestyle. To learn more about this home and Wando Farms call to schedule your personal tour today!
Courtesy of Keller Williams Realty Charleston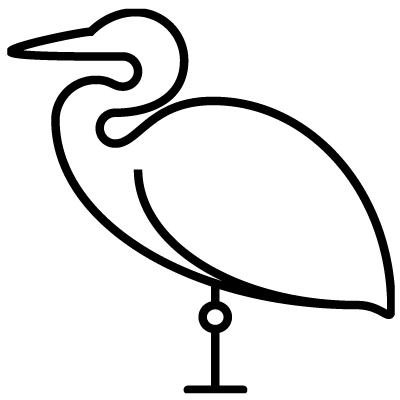 321 Trenton LaneYemassee, SC 29945

PRICED
$3,100,000

"... Black Creek Plantation is located in the ''ACE Basin'' of Colleton County, a short 1-hour commute from Charleston or 45 minutes from Bluffton/Hilton Head area. The property consists of a diverse landscape totaling over 865 acres of upland pine forest and bottomland hardwoods. As you enter the gated entrance and make your way down the oak lined avenue, you will notice the attention that was given to every detail. Black Creek boast a main house consisting of 4,407sqft nestled in a grove of majestic live oaks. This custom built home is complete with modern amenities and quality craftsmanship throughout. In addition to the main house there is a 2 bedroom/2 bath managers or guest house and a 3,000sqft enclosed shed complete with lighting and a bath room. Built in 1988 with 4,407 sq.ft., this is a Pre-Owned 3 bedroom 3 bath Single Family Detached home for sale on a 865 865 Residential lot in the None area in Yemassee SC, 29945. Amenities include , ... and more. The electrical is provided by underground service to minimize the aesthetic impact of overhead lines. Water is provided to all buildings and houses by two separate deep wells and as a fail-safe feature, the wells are interconnected. Access to the main house, managers and out buildings is provided by a 3/4 mile of paved driveway. The expansive interior road system is detailed consisting of over 7 miles of improved roads and ditching allowing for ease of access regardless of the weather conditions. Located in the "ACE Basin", this property offers some of the finest hunting found anywhere in the Low Country. Quality deer management has been in practice for many years, the wild turkey population is robust and quality waterfowl hunting can be found along the 1.7 miles of Combahee River frontage. Black Creek Plantation is an excellent opportunity for any discerning buyer that appreciates and recognizes quality, a true turnkey high-end sporting property in the Low Country of SC. Due to its preeminent location and recognized as a focal area for protection, this property is an ideal acquisition opportunity for a conservation minded buyer. This offering is multiple TMS numbers. TMS 255-00-00-001, 255-00-00-004, 255-00-00-076
Courtesy of Crosby Land Company, LLC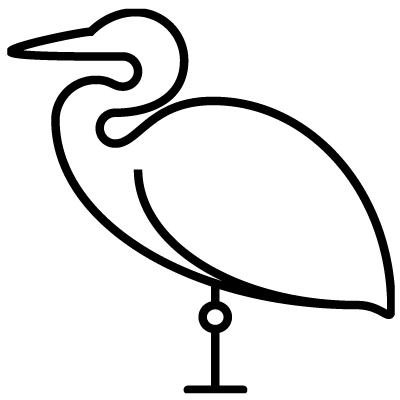 4 Lower Waverly RoadPawleys Island, SC 29585

PRICED
$2,980,000

"... Every so often art is created with brick and mortar... 4 Lower Waverly is inspired by an 1841 Natchez, Mississippi plantation and that inspiration echoes throughout the entire property. This classic southern estate rests on 5+ acres atop a high bluff overlooking a mile of the Waccamaw River. Timeless appeal greets you upon entering the private property as you admire its 300 year old live oak trees, colorful azaleas, and beautiful camellias lining the drive, carport, home and separate garage. The garage has three bays and a 2 bedroom guest house above. The custom wood work and attention to detail make this home a living masterpiece. A walnut library, large master with great views, home theater, billiard room, gourmet kitchen, harmonious porches, dock off of the river Built in 2002 with 8,600 sq.ft., this is a Pre-Owned 6 bedroom 6 bath Single Family Detached home for sale on a 5.4 5.4 5 - 10 Acres River Access Riverfront Residential lot in the None area in Pawleys Island SC, 29585. Amenities include Dock - Existing, Dock - Floating, Lawn Irrigation, fireplace: Two 3 Car Garage ... and more. and more inspires a life of exceptional living. Plans for an architecturally designed swimming pool and terrace are available and furnishings are negotiable.
Courtesy of Peace Sotheby's International Realty